UTICamp is a unique event in itself: a whole week of presentations, workshops, networking sessions, and fun. This year, the conference was held on July 19–25 in a picturesque forested riverside venue near Dnipro, Ukraine. It also took place online with live broadcasting of all the presentations, ceremonies, and concerts for those who couldn't join us in person.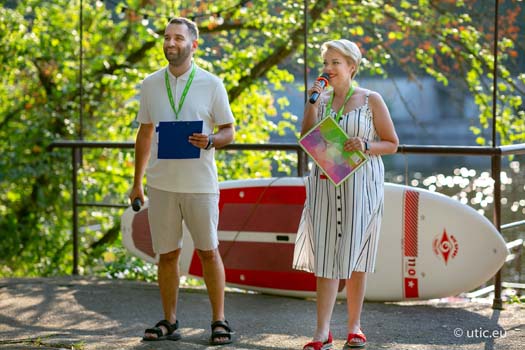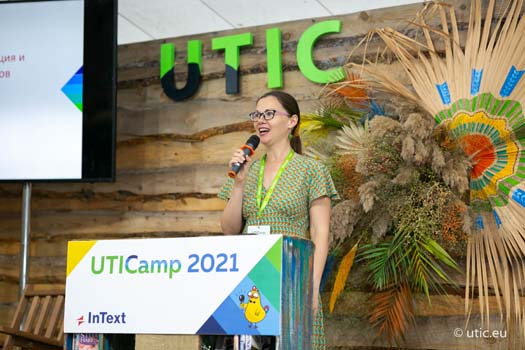 This hybrid format showed great results and attracted 208 onsite and 150 online participants from 23 countries, who enjoyed:
Inspiring presentations from 93 top industry professionals;
Simultaneous interpreting into three languages: English, Ukrainian, and Russian;
Multi-channel online broadcasting on UTICamp's website, Youtube channel, Facebook and LinkedIn pages, and Proz.com;
Engaging online and onsite networking sessions;
Entertaining concerts with high-quality video streaming;
Creative master classes, workshops, and a special kids' program.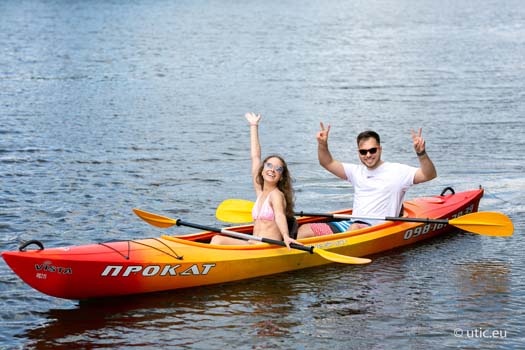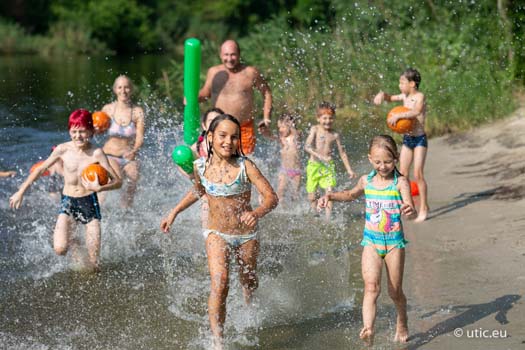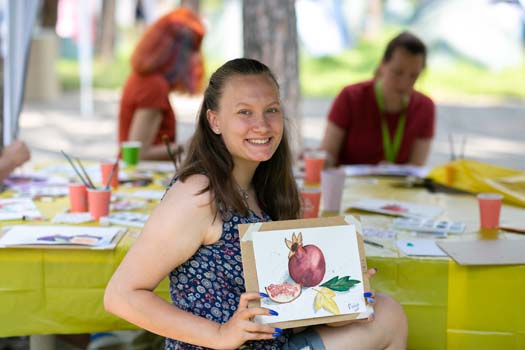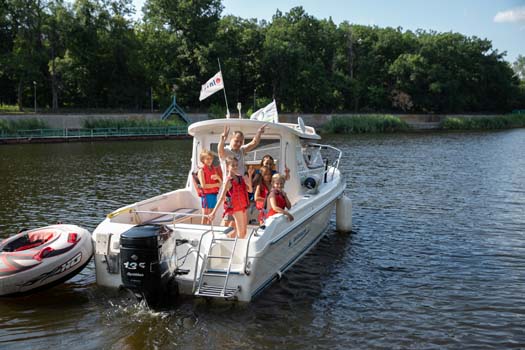 "The UTICamp-2021 conference was brilliantly organized and so well run. I will keep my fingers crossed that it will be possible to travel to Ukraine next year and meet you all in person. Thank you to everyone involved in the conference for giving me a chance to participate!" says remote speaker Andrew Hickson, Marketing Manager at Ludejo.
There were five tracks at this year's UTICamp: Interpreting, Translation, Business and Technologies, Localization, and Audiovisual Translation. A lot of hot topics were raised and their discussions continued by the campfires.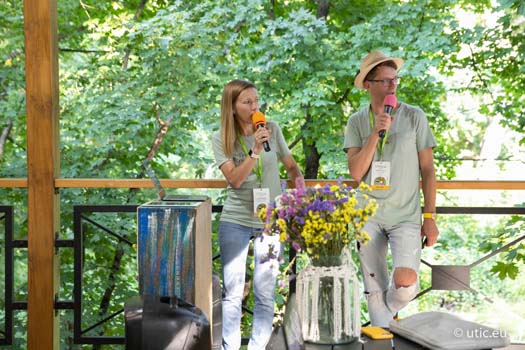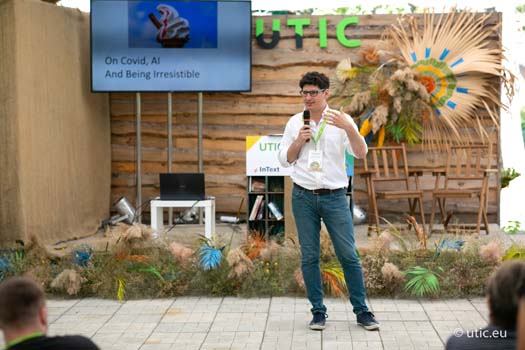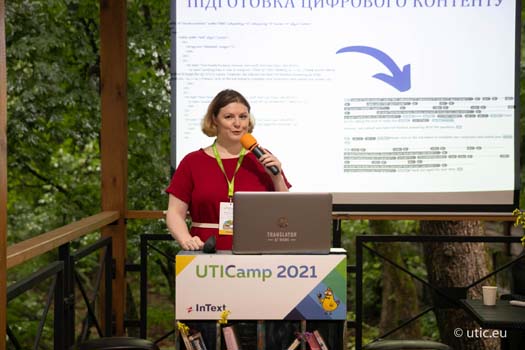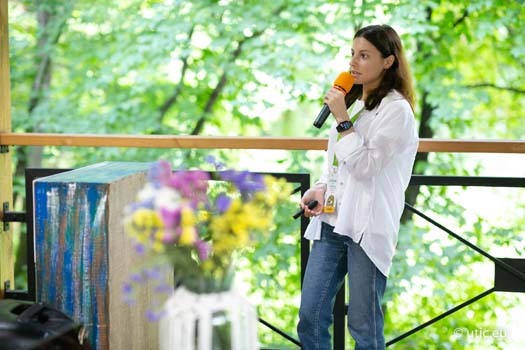 In the Interpreting track, keynote speaker Maha El-Metwally talked about diversification for linguists, followed by the presentations on the importance of professional associations like AIIC for interpreters, interpretation for clinical research, sign language translation and much more.
The Translation track was opened by our keynote speaker Chris Durban, who emphasized the importance of aiming higher professionally, and contained other interesting topics like mentoring in a translation career, expanding your social media reach, creating an effective LinkedIn strategy, etc.
The Business & Technology track was introduced by our keynote speakers Joseph Kovalov, Leonid Glazychev, and Konstantin Dranch who shared their expertise on dealing with changes, going beyond the localization sandbox, and Covid and AI accordingly. We also talked about "being nice" as an effective business strategy and other hot-burning industry topics.
The Localization track was very intensive with such topics as translation of board games, professional and amateur video game localization, and mobile application localization accompanied by many practical cases from successful localization companies.
In the Audiovisual Translation, we discussed AVP trends, media accessibility and its research and rounded off with a trendy topic on streaming platforms and the golden age of localization by the keynote Chris Fetner.
The event aimed to engage the onsite and online attendees equally. For example, the remote speakers could see and interact with the audience sitting in the open air. The online participants watched live streams of the welcome cocktail parties, while the onsite attendees had a chance to join the networking sessions in Remo from the campsite equipped with high-speed Wi-Fi hotspots.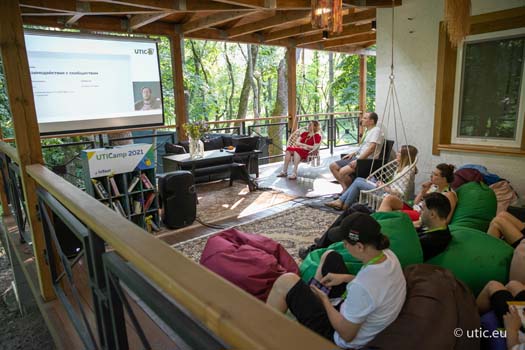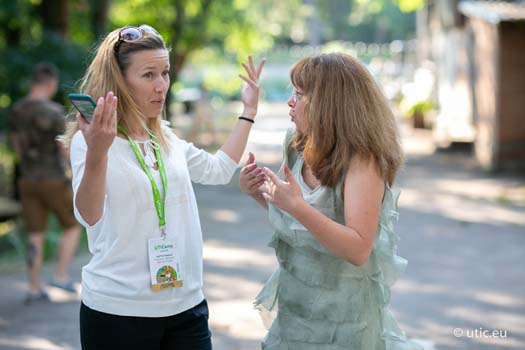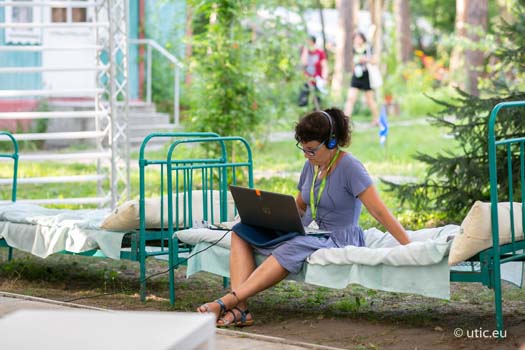 "I presented at a lovely UTICamp conference. What a great vibe! Sorry I couldn't be there in person. Special thanks to the organizers' team for the invitation, guidance, and for the opportunity. I greatly enjoyed the interaction'' shares his impressions of the event Ewandro Magalhães, Chief Language Officer at KUDO.
The conference has always been a student-friendly event but this year it was attended by the largest number of beginner translators and students in UTICamp's history. They had an opportunity to benefit from the presentations and master-classes specially designed for career starters, as well as see a translator's or interpreter's job from the inside, communicate with more experienced colleagues and learn about the latest trends in the translation industry.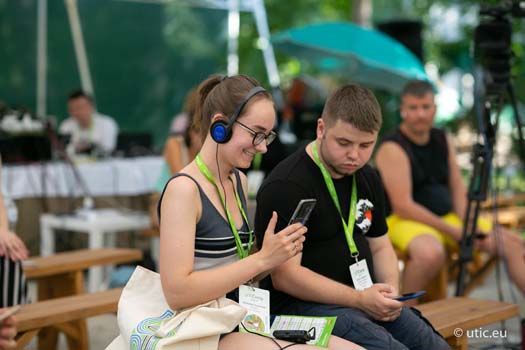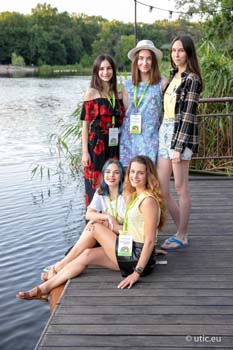 We can definitely call UTICamp a high-tech localization event thanks to the well-coordinated work of several professional teams: 16 interpreters, 10 video and broadcasting operators, three sound operators, two photographers, and 18 members of the InText organizing team. The online participants could watch live broadcasting of the event in the preferred language and everybody could enjoy the conference recordings in free access on the UTICamp Youtube channel right after the conference.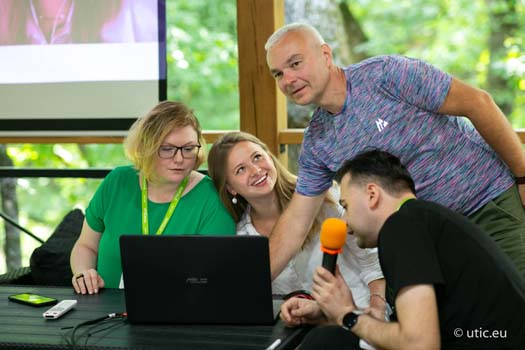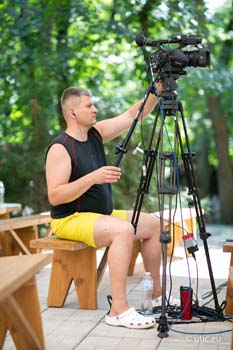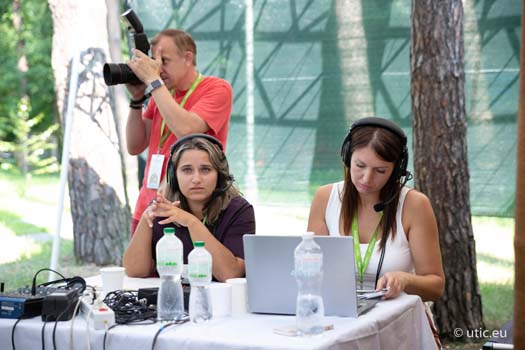 According to Konstantin Dranch, language industry researcher, "UTICamp-2021 has been the first hybrid localization conference I attended post-covid. The organizational setup is more complex and advanced than anything I've seen so far. Like a Shaolin monk standing on index fingers, UTICamp/InText team could pull off this impressive feat because they have the capability, the driving will, and access to the right resources".
We express our gratitude and appreciation to the UTICamp2021 sponsors and partners, those who supported us remotely – OOONA, GALA, Gamelocalization, and attended the event in person – Logrus IT, Protemos, and Women in Localization. We believe that such partnerships contribute to uniting and developing the localization industry.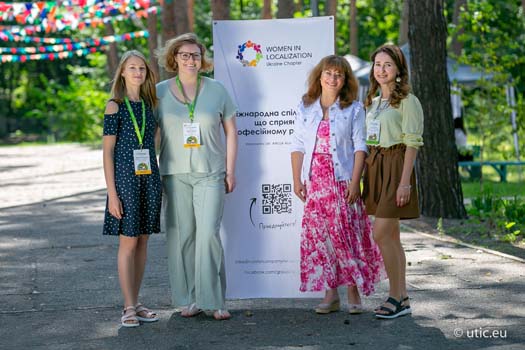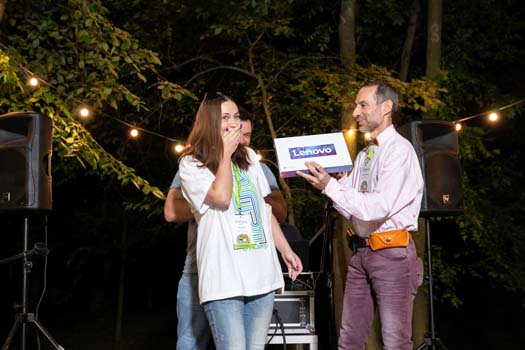 To immerse yourself in the unique and unforgettable atmosphere of the event and enjoy its positive vibe, please watch the UTICamp-2021 video.
Register early for our next events here.