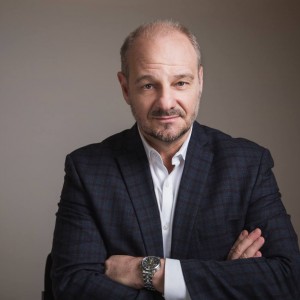 Ewandro Magalhães
Chief Language Officer at KUDO
I presented at a lovely UTICamp conference. What a great vibe! Sorry I couldn't be there in person. There is always next year! Special thanks to the organizers' team for the invitation, guidance, and for the opportunity. I greatly enjoyed the interaction.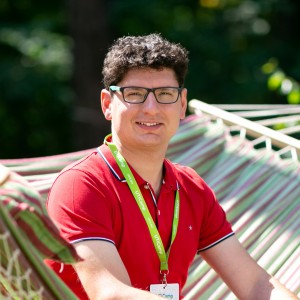 Konstantin Dranch
Language industry researcher, founder @ Custom.MT
UTICamp-2021 has been the first hybrid localization conference I attended post-covid. The organizational setup is more complex and advanced than anything I've seen so far. Like a Shaolin monk standing on index fingers, UTICamp/InText team could pull off this impressive feat because they have the capability, the driving will, and access to the right resources.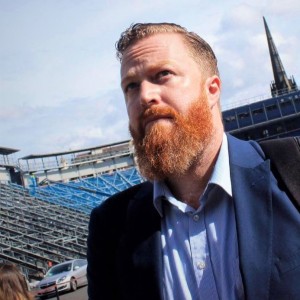 Andrew Hickson
Marketing Manager at Ludejo BV
The UTICamp-2021 conference was brilliantly organized and so well run. I will keep my fingers crossed that it will be possible to travel to Ukraine next year! Can't wait to meet you all in person. Thank you to everyone involved in the conference for giving me a chance to participate!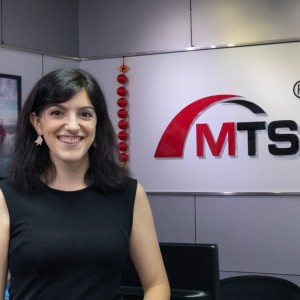 Luz M. Sanchis
Director of global marketing at Master Translations
I spoke at the UTICamp-2021 sharing my knowledge about the Chinese and Asian translation industry as well as my own experience.
As much as I'd love to be at the Meteorite Camp in Ukraine these days, it is still amazing that we can all enjoy the view and everything the speakers will be sharing from different corners of the world! Thanks to the whole team for the seamless organization!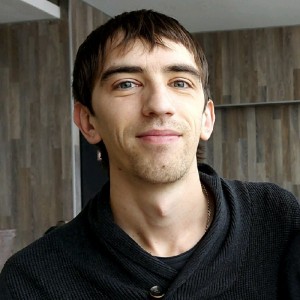 Igor Bukharkov
Translators' Group Leader @AlterTranslate
Feeling a bit sad but still overwhelmed with impressions from having fun, communicating and networking with friends and colleagues as well as getting inspired by the most prominent speakers from all over the world. Great event, awesome experience, and a perfect chance to train new skills while still having rest and relaxing. Thanks a million to a whole bunch of other extremely talented and dedicated people who just love doing their business!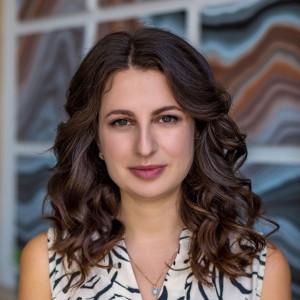 Natalia Fedorenkova
English-Russian interpreter/translator
Thank you very much for the invitation to this wonderful conference! I am always amazed by your organizational work: everything is done on time, very quickly and very efficiently, everything is thought out to the smallest detail. Sometimes you are not happy that you've signed up for the event. But your conference is always a holiday!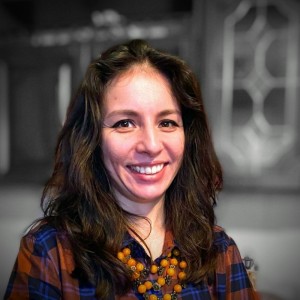 Oleksandra Litvinyak
Professional Conference Interpreter
My takeaway message No. 1 from UTICamp: networking, professional discussions, and experience sharing are great energy boosters. Seeing so many people passionate about what they're doing and willing to share with others inspires. I've received my share of motivation and am now ready to keep making this world a better place.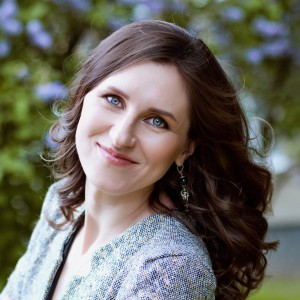 Yuliya Tsimashenka
Freelance translator, organizer of Belarusian Translation Forum
The atmosphere: friendly and engaging. Fresh air, creativity and freedom. The organisers managed to create several areas outdoors for different conference and leisure formats: a conference area with long benches on bales of straw, decorated with straw balls, web-shaped crocheted napkins and floral compositions; a terrace decorated with rugs and woven ears of wheat under the ceiling was chosen for the interpretation stream.
Our special compliments to the campsite decorator! There were live chickens wandering all over the venue. What other conference invites you to bring your family and put up a tent right at the venue?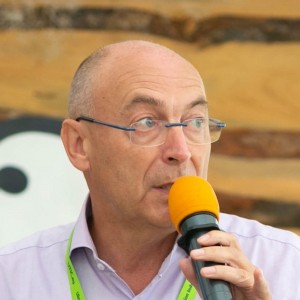 Orlando Chiarello
Product Support Manager at Secondo Mona
I have really appreciated the highest level of competence and professionalism of all the presenters, participants, interpreters, and the fantastic and invaluable organizational work! But, above all, this event gave me a tremendous personal opportunity to meet such wonderful people who made me feeling at home! I have very much enjoyed the fantastic and friendly environment of the entire event!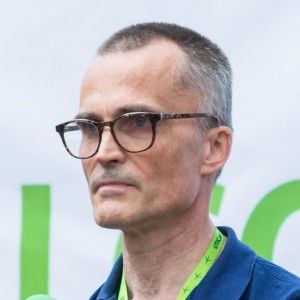 Kimmo Rossi
Head of Research & Innovation sector (European Commission)
I think UTICamp is a good concept: it is informal, but professional and well-functioning at the same time. The presence of nature makes people relaxed and receptive and maybe also stimulates discussion in a positive and constructive way.
SHARE YOUR EXPERIENCE OF PARTICIPATION